Realize the dream of mountain life
In her simple but elegant dark blue shirt and floating long skirt, Shirley spoke of the starting point of the b&b with her eyes shone so bright that her black-rimmed glasses couldn't conceal her enthusiasm. "This is exactly my dream!" said Shirley, who has always longed to live in the mountain. Before the b&b was built, Shirley led a busy city life day in and day out. She met her husband Rey after finishing high school and soon stepped into marriage, starting to juggle caring for their children and helping out at Rey's company. The dream of mountain life stayed quiet in her heart and waited for sprouting someday.
One day, someone told Shirley that there was a piece of land for sale in Lugu Township of Nantou County. Although located in the mountain valley, it was surrounded by the vast experimental forest belonging to the National Taiwan University. After seeing the land, Shirley immediately decided to "migrate" from Taichung to Lugu. Coming from a construction-related business, Rey was in charge of building Sunny Day B&B. "She is the most difficult customer." What lied behind Rey's joke was his endless love for Shirley, and the b&b was the most romantic birthday present from Rey of Pisces to Shirley, as he built her ideal life into reality.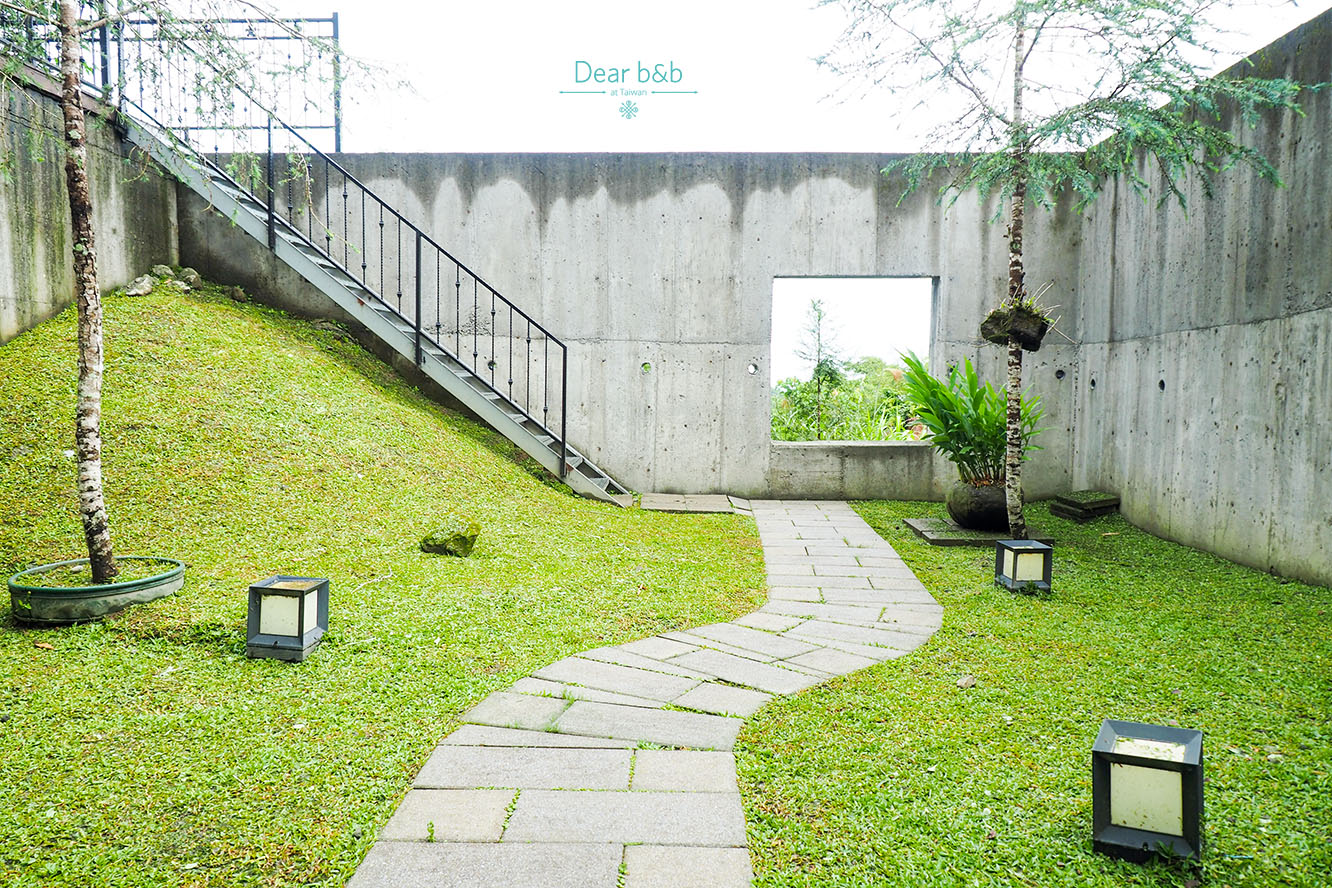 A migrant to Lugu entering a new chapter of life
For Shirley, the most important elements of interior space were the daylighting and ventilation. Therefore, Rey designed a great number of windows in response to the topography that invited mountain breeze and sunlight in. Incorporating eco-friendly construction materials, Sunny Day B&B lived and breathed with the natural environment, as Shirley and Rey realizing the vision of sustainability in everyday life.
"In order to enrich the lives of others, I᾿ll have to build up a better self." With this belief in mind, Shirley learned how to make pour-over coffee and brew tea, as well as developed her own original breakfast menu. The more she learned, the more fulfilling life she gained, as it turned into the warm and powerful energy that she shared with every traveler who came from far away.
As a migrant to Lugu, Shirley spent six months delving into the local history and culture. While visiting the neighboring villages, she not only took the chance to search for suitable breakfast ingredients but also connect with the land in this way . Shirley believed that, as the Taiwanese hotel tycoon Stanley Yen once said, "only through the power of culture that one can be moved," she also practiced this idea in her life in the hope of introducing the beauty of Lugu to more and more people.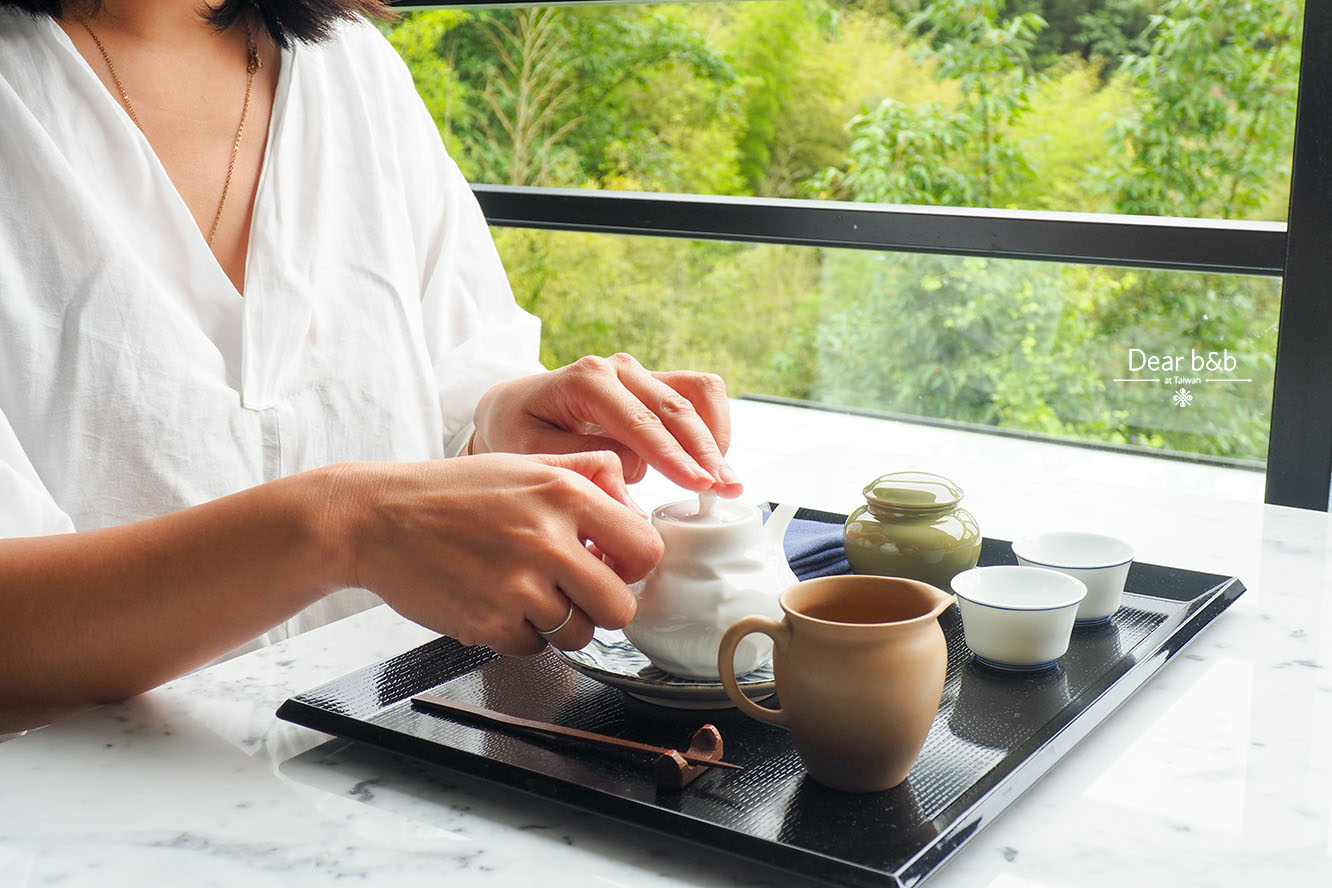 Share her philosophy of life with travelers
"Stanley Yen divides traveling into three types: a hurried and casual trip, in-depth trip, and spontaneous trip. And I believe that travelers could go with either way they prefer here." No matter what kind of expectation travelers might hold when coming to Sunny Day B&B, Shirley has always been able to deliver appropriate services for them, as making every traveler feel relaxed and comfortable here was her commitment.
"I'm not trying to create such atmosphere here, I just want to share my life with travelers," said Shirley in a calming voice. She used to be a perfectionist at work, now turning over a new leaf with mountain life, she would take her time and enjoy every minute of it. Watching the changing scenery of mountains and clouds, spending a long afternoon over a cup of pour-over coffee and a good book, this was a typical day of Shirley's current life. From her smile, we all deeply felt the joy that gained from the slow but fulfilling life in Shirley's heart.
Noticing that we finished our coffee, Shirley took out the tea set and lined up the cups on the table. "I'd love to share my attitude toward life with travelers," she said with a smile. Once again looking at Shirley's composed face, we felt like that Sunny Day B&B embodied Shirley's ideal, as if being filled with the warmth of a sunny day, holding onto the initial purpose, and sharing the beautiful life with travelers.